Wholesale Home Use 1.3 Gallon / 5 Liter Vintage Countertop Recycling Compost Bin with Lid for Indoor Scraps Keeper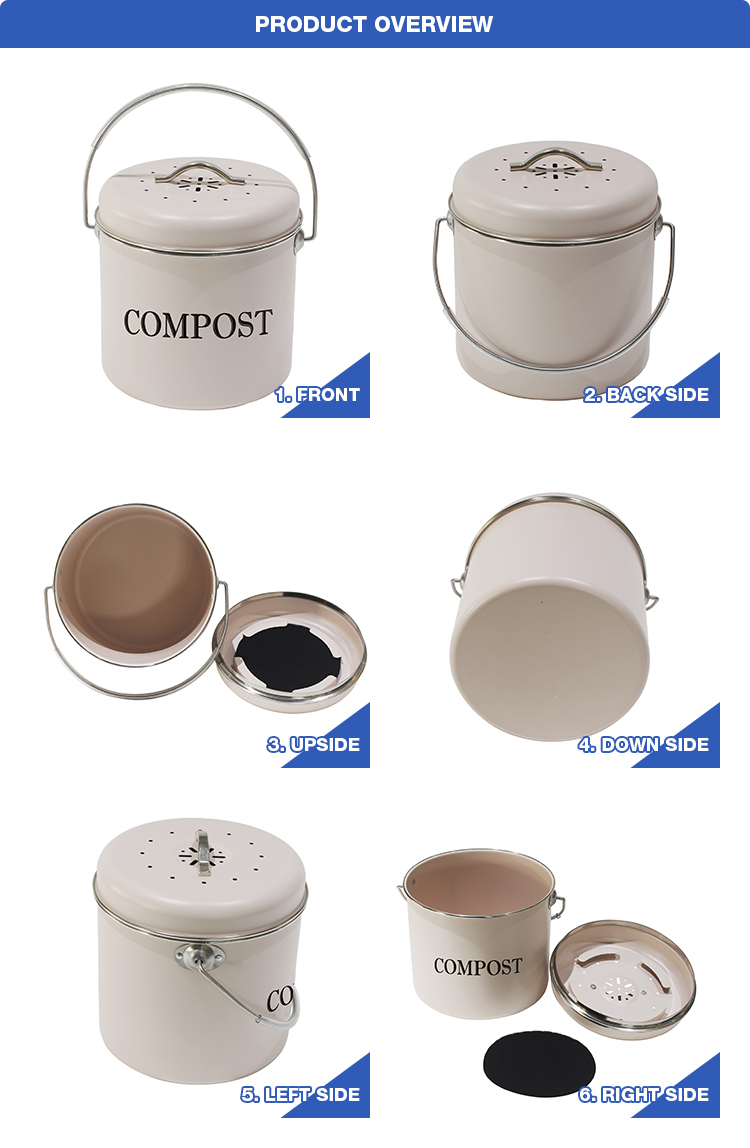 Simply pile vegetable waste, fruit scraps, coffee grounds, egg shells in the bin. Once the bin is full, take it outside to your larger compost pile or larger outdoor bin. The stylish, rustic, vintage composter with "COMPOST" emblazoned in the most beautiful font right in front will look awesome in your home, countertop, cupboard shelf, office or anywhere.
This compost container is equipped with a airtight lid which prevent food scraps spilling out and keep any stray smells from getting out.
Large enough to fit a few days worth of kitchen food-scraps,but small enough to be put anywhere in kitchen-on countertop, beside sink,under cabinet. Each filter can be cleaned by soaking in water or spraying with a hose. It will remain refreshed even after long-term use.